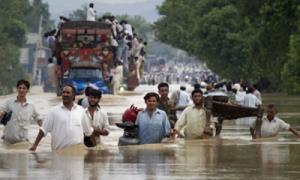 We have been approached by a number of doctors and social workers asking for medicines, clothes and footwear specially for children. We are making it a community center project to collect these articles and sending them to the flood effected areas.
We can also utilize the good offices of Rotarians in those areas to ensure proper distribution.
we would also like to offer pickup services whereby our boys would go to the residence of members who wish to join us in this relief work and want to donate any of these items.
Donors can contact Rtn. Dr. Feroz Ismail directly cell 03003398599 or Mr Khalid at the Rotary office or Mr Taha at the community center phone 34661541 and 34661542.