Following the 9.0 magnitude Earthquake in the sea off Sendai, Japan on 11th March 2011 and the resulting Tsunami. Rotary Clubs all over the world responded quickly to support the disaster relief efforts. Rotary International is sending '
shelter boxes
' to help relieve suffering people who have lost their homes and who are exposed to the late winter cold.
Millions of Japanese remain without drinking water or electricity following the powerful 9.0 magnitude earthquake and tsunami that hammered the northeastern coast.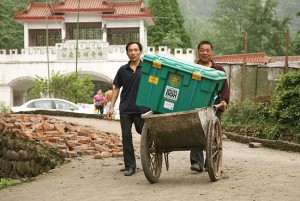 Rotary has a program called the shelter box which allows up to ten people in a family to have a tent, provisions and food. "Shelter boxes cost about $1,000 a piece and Shelter boxes started arriving in Japan under 24 hours of the disaster.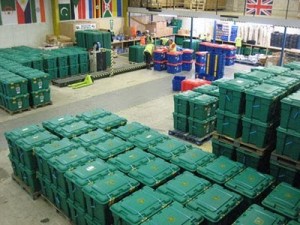 Contents of a Rotary Shelter Box sent to Japan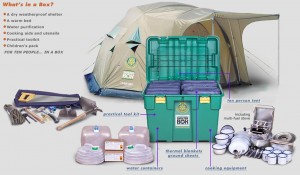 According to OCHA (United Nations Office for the Coordination of Humanitarian Affairs) more than 27,500 people have been confirmed dead or remain unaccounted for.
A survey found that of this number more than 60% were over the age of 60 – meaning the elderly were the worst affected by this disaster. This saddening statistic means that the elderly were probably not able to evacuate quickly enough despite the tsunami warnings.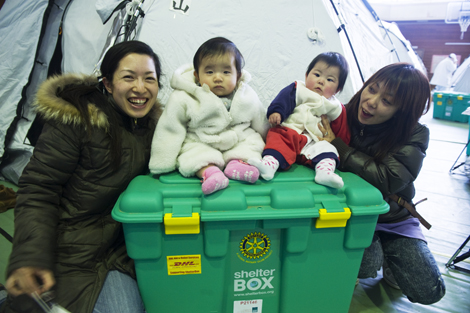 L/R: Toshika Asata and 7 month old Misaki visiting her friend Rie Hatakeyama and 11
month old Yasushi who are staying in a ShelterBox tent in Ofunato Junior High School,
Ofunato, Iwate Prefecture, Japan on Saturday, March 26, 2011. Photograph: Mark Pearson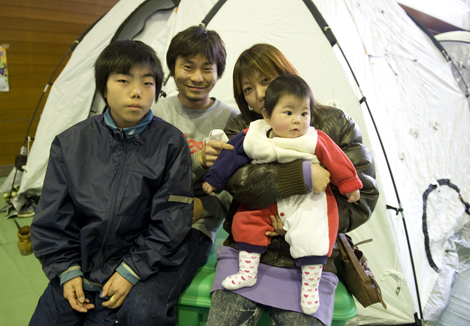 L/R: Kahoh (9 years old ), Rah (father, Rie Hatakeyama (mother) and 11 month old Yasushi.
The Japanese people have always been a friend of Pakistan and the people of Pakistan. If you wish to help the Japanese people in their greatest time to need. Please click and find out how you can help.
You may also ask our Rotary office here in Karachi to pickup checks for donations for Japanese Earth Quake and Sunami Relief.